Mile High Football Bash @ both venues
December 1, 2019 @ 10:00 am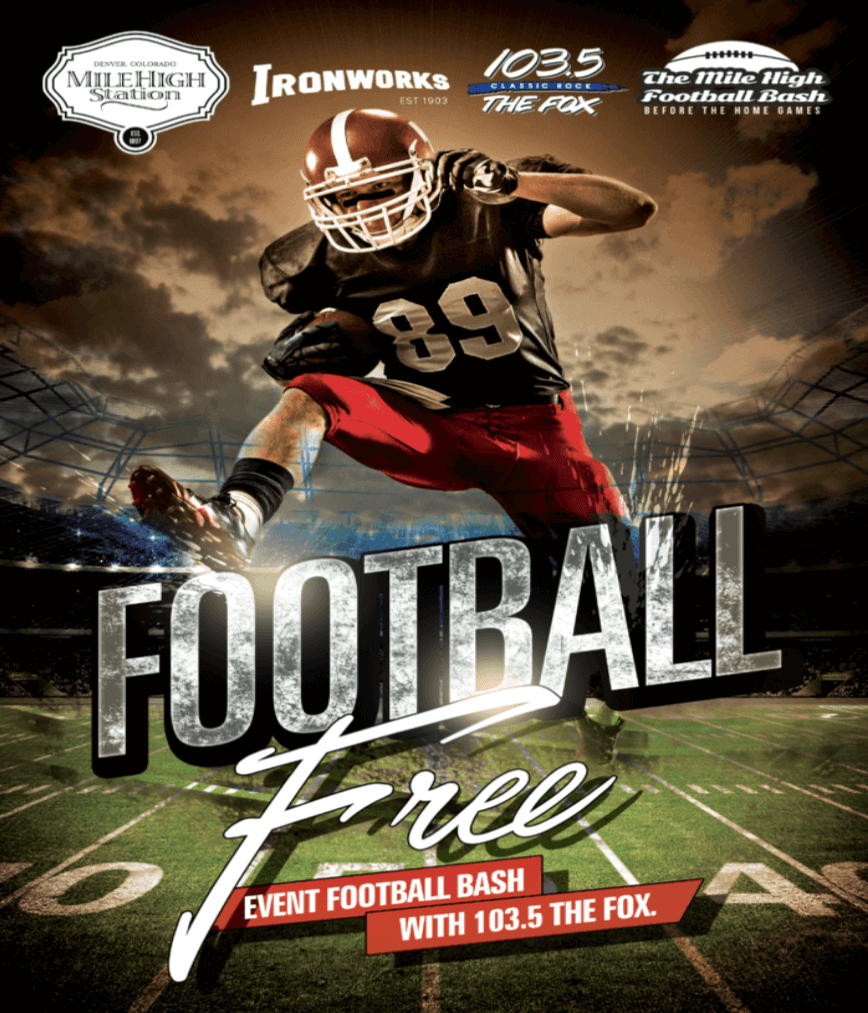 Come down before every home football game at Broncos Stadium at Mile High.
Doors open 4 hours before kick off and we help you get the pregame started right.
Lots of tvs with the NFL ticket and 103.5 the Fox is in the house with giveaways.
Coors Light and Tito's on special ALL DAY long.
Want reservations head to Ironworks?  Ironworks is open starting at 10 am for an all you can eat Brunch.  
At Mile High Station we stay open before, during, and after the game so come down and stay all day!
Ironworks will close at 3 pm.